IMpower - Abraham Launch - Tickets & Sponsorship Opportunities
Date:
Time:
5:30 PM - 7:00 PM
Location: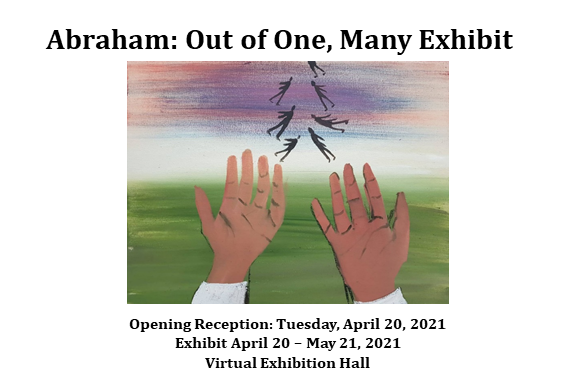 About the Exhibit:
This timely exhibition, titled "Abraham: Out of One, Many" (playing off the Latin motto "E pluribus unum"/"Out of one, many")focuses on what we can learn from Abraham's story about living together more harmoniously. For this exhibit, three celebrated Middle Eastern contemporary visual artists from the faith traditions of Islam, Christianity and Judaism have created five paintings that interpret Abraham's life and journey for us today, serving as a guide toward creating cultures of peace, harmony, justice and healing – all as descendants of a shared heritage. What can Abraham teach us today toward freeing our world from sectarian strife? This is the question this strategic exhibition attempts to answer.
The exhibition was founded by CARAVAN, an international peacebuilding non-profit/NGO that builds bridges through the arts between the creeds and cultures of the Middle East and West. CARAVAN exhibitions result in unprecedented gatherings of renowned Middle Eastern and Western artists using art for intercultural and interreligious exchange, and have garnered attention from the international press, media and art world, attracting thousands of visitors Interfaith Ministries for Greater Houston is pleased to host the exhibition in Houston from April 20 – May 21, 2021. We are the only Texas site to host the exhibition and are the first to launch this exhibit virtually. The launch and exhibit programming will all be virtual experiences.
Sponsorship supports the work of Interfaith Ministries for Greater Houston,
including Interfaith Relations and Community Partnerships.