Back-to-School for Refugees
Date:
Thursday, August 23, 2018
Time:
6:30 PM - 8:30 PM
Location:
Interfaith Ministries for Greater Houston
Houston, TX 77002
United States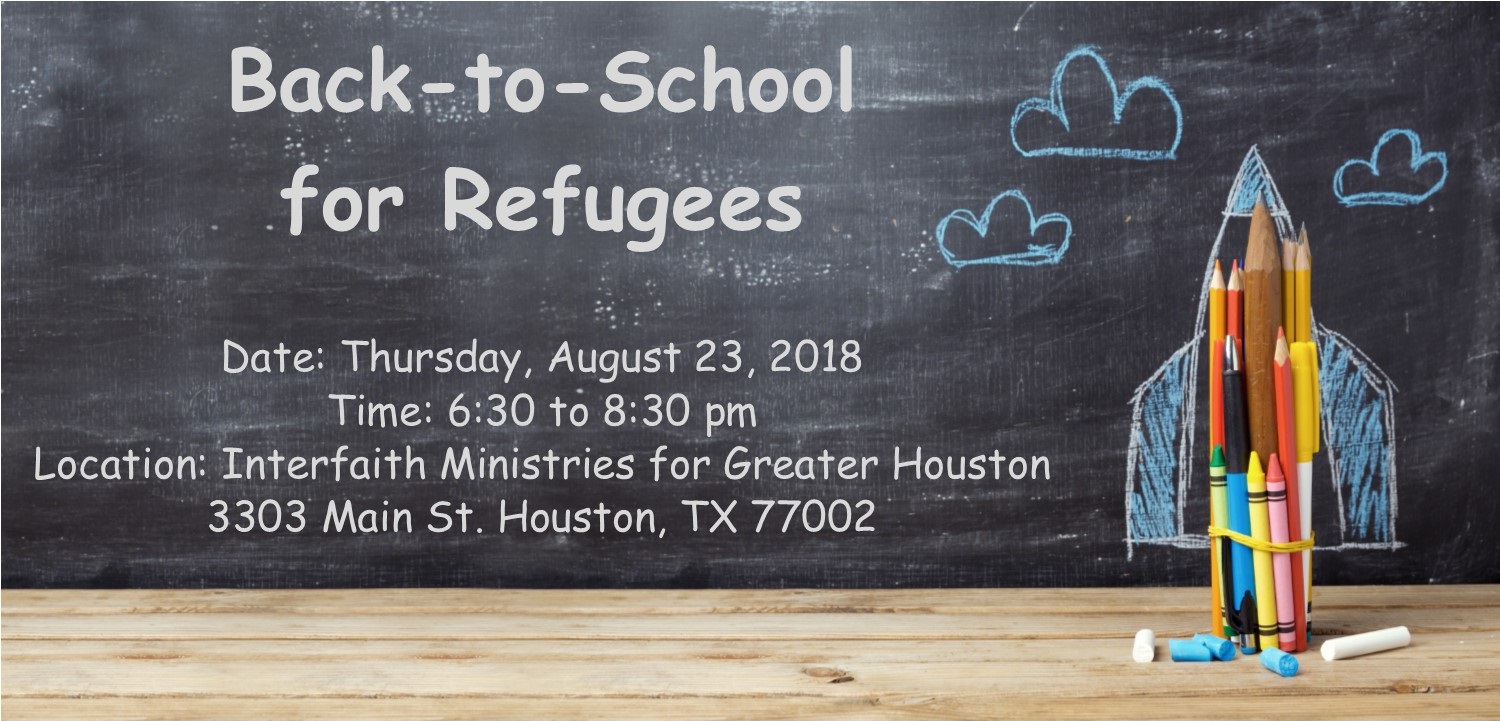 Join IM's community of young leaders and professionals as we come together to volunteer assembling school supplies and backpacks for our refugee families. We will also have a panel discussing the challenges that refugee youth face integrating into the US school system and ways that you can help.
Light bites, beer, and wine will be served. A suggested $10 donation will be collected at the door.
Panelists include:
Elena Korbut, Interfaith Ministries' Refugee Services Community Engagement Coordinator
Gislaine Williams, Refugee Council USA's Grassroots Community Organizer
Jonathan N. Trinh, Principal of Margaret Long Wisdom High School
Representative from PAIR (Partnership for the Advancement & Immersion of Refugees)
IMpulse is a group of young leaders and professionals dedicated to embracing diversity, promoting understanding and building respect through education, outreach, service, and the connections we make.
Steering Committee:
Paige Bennett, Mathis Mayo, Jordan La Raia, Nagin Simoni, Alina Siddique, Rebecca Tapick, Paula Wagner, Hannah Weier